150+ BUSINESS ACTION RULES
---
If You Don't Want To Waste Your Time Reading Fluff Or Plowing Business Experts With Alcohol To Get Free Advice.. Read On..
We all know our two most valuable assets are
TIME and KNOWLEDGE
.
However, if you're like me, you're head literally hurts from information overload.
Each and every day you're bombarded with top ten blog posts, facebook tips, free reports, pdfs, video training, online courses and information, information, information.
And of course a large percentage of the stuff is just rehashed and reused by marketer after marketer.

You simply can't process and categorize it all in your head, or even remember everything you've bought.
That's where my Action Rules come in.
They are quick business rules that you can implement immediately and potentially double or triple your business.
It's a unique approach to acquiring actionable strategies and tips without the fluff you're used to in an exhaustive ebook or video course.
My name is Dan Nickerson and for the last twenty years I've been making my living as an online marketer.  I've been in the trenches, I've bought countless courses and ebooks and I've run dozens of online businesses.
I'm always asked for tips on how to increase traffic, sales, conversions, but I hate FLUFF, HYPE and wasting time.. ACTION RULES are how I deliver actionable business nuggets to my customers.
My first business tip infoproduct was released over 10 years ago and my customers loved the format of rapid fire, easy to implement tips with no fluff.  In two years it had ZERO REFUNDS (except a few people who bought it twice by mistake)
Well, with the release of The ION Theory I've been adding, updating and upgrading these tips into ACTION RULES!  
While I occasionally post these rules on our Facebook page and to my ION Theory subscribers,  I'm releasing 150 of them at once in a new member's area.  And I'll continue to drip more Action Rules out on a regular basis.
Here are three ACTION RULE examples
ACTION RULE #25
Your "Sent" folder is an absolute goldmine. Followup with old customers, ask for testimonials, convert your responses to articles, social updates, FAQs and sales copy. Identify and solve recurring support issues.
ACTION RULE #30
Don't be afraid to rewrite old blog posts that get little traffic. Sometimes adding one extra paragraph, a few targeted keywords and a better title can make a big difference in search engine traffic.
ACTION RULE #66
If you're using a long form salespage add more "anchor" links throughout the page that lead to the order button area. Just adding 2-3 more order links anywhere on your site can increase your conversions. Like this.
Order Now!
Do you think those three Action Rules are valuable?
Do you see how you generate content and blog post ideas from #25?
Do you think you could make 2-3 more sales a month with #66?
Will updating/enhancing old content improve your search engine rankings with #30?
Those are just 3 of the 150+ Action Rules you can get right now for just $17.00.  
Plus you'll also get.
The ION Theory Laws and Principles..
My Simple Business Strategy Generator – Create a Business strategy in 10 Minutes
WordPress Optimization Checklist – Protect and Optimize your wordpress site

New Bonus

– Get This WordPress Theme!  The one I built IONTheory.com with…
Oh, and in case you're wondering "There is NO Upsell" after your purchase!
Ready To Go IONIC?  Click Below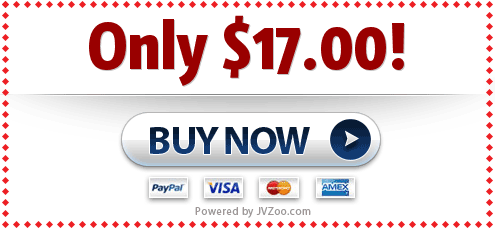 After your purchase you'll be directed to a JVZoo customer area where you'll find a link to register for the ION Theory member's area.
You can view ALL 150+ Action Rules, My ION Theory and Bonuses.
MY GUARANTEE
:  This product comes with a
30 Day Money Back Guarantee
and a
"Questions Asked"
Policy.
Refund requests for my products are
exceedingly rare
.
If you're not happy with your purchase,
just contact me
directly with the reason and I'll refund and/or resolve it.
"The guy is a Marketing Genius and we implement his ideas in my company all the time. He is one of the most creative individuals I have EVER met! Dan's helped to generate Millions for my company, and honestly you would have to be crazy not to grab this offer and pick Dan's brain."
– Joel Comm